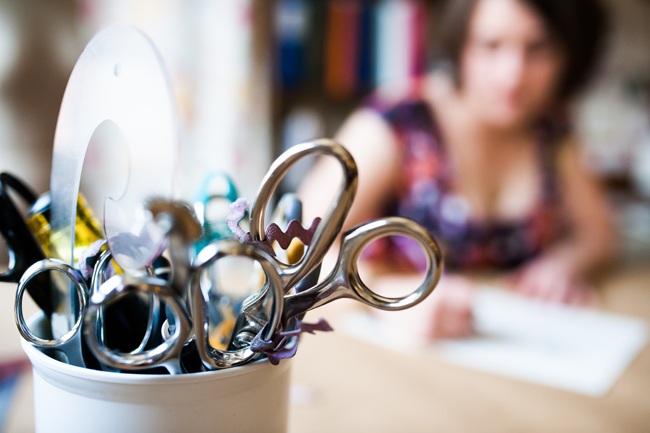 Enrollees receive unlimited ongoing access and are encouraged to customize the course's pace to work with their own schedules. (You know I love custom!)
Skirt Skills

Course Breakdown:

 WEEK ONE:   Custom Skirt Block Drafting 

In Week One, we'll get our design juices flowing by collecting inspirations and learning my easy "Size-You" sketch method that allows you to virtually "try on" the garments you dream up. In this first week, we'll talk a lot about fabrics and their properties. We'll then delve deep into measurements and bodies as we start drafting our personally sized skirt block.

 WEEK TWO:   Mockups and Fitting 

In Week Two, we'll create a mockup (sometimes called a muslin or a toile) of our skirt block. In this part of the custom process you'll be introduced to layout, marking, cutting, hand sewing, machine sewing, and pressing techniques for custom garments. We will then tackle and take the mystery out of getting the perfect fit!

 WEEK THREE:  Designing and Drafting Patterns from a Skirt Block 

In Week Three, we will practice our pattern drafting skills. Using our corrected and perfected block, I'll show you quick design variations that you can mix-and-match to create a pattern of our own design. Expanding on the sketch method from Week One, you'll be able to "try on" the different styles, design a flattering skirt, and create your first pattern.

 WEEK FOUR:  Construction Techniques for Custom Patterns 

In Week Four, you'll start constructing your skirt from your own pattern! We will review the process for layout, marking, cutting, pinning, and sewing custom garments and learn the differences of sewing a real garment vs. a mockup. I'll demonstrate simple mix-and-match techniques for custom garment construction and we will practice our fitting skills with a basted fitting in our chosen fabric(s).

 WEEK FIVE:  Finishing Techniques and Final Inspirations

In Week Five, I'll demonstrate useful mix-and-match finishing techniques to help you complete your unique skirt. I'll share the skirts I've finished using the techniques from this course as well as references and inspirations for you to create more skirts using your custom block.
"How she packed so much valuable information into 5 weeks, I have no idea! This course has been a revelation." – Wendy
Learn more about Brooks Ann and her approach →
Upcoming Course Sessions

Skirt Skills starts July 3, 2017.

→ Registration is SOLD OUT!

→ The next interactive 5 week online course will tentatively start in early 2018.


Join the email list!

Stay informed about Skirt Skills and be the first to know when registration opens and when new course dates are announced. I also share a peek into my library of reference books in the first email!