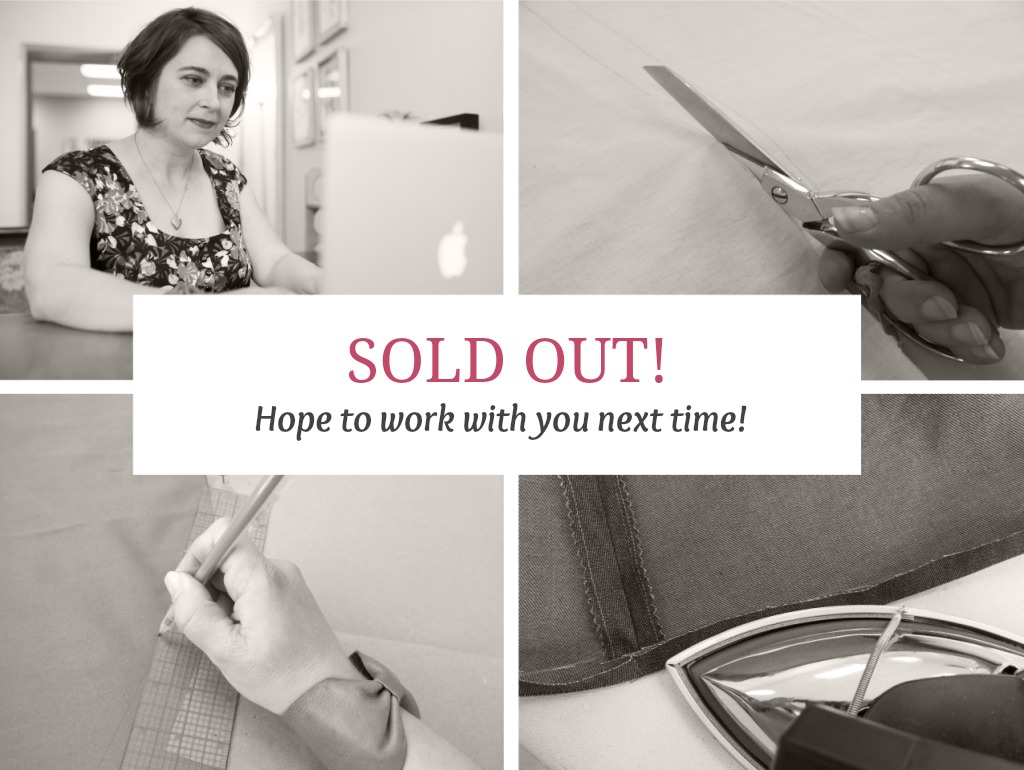 Upcoming Course Sessions
Skirt Skills starts February 19, 2018.
→ Registration is SOLD OUT!
→ The next 5 week session (with self-paced options) will tentatively start in June or July of 2018.
When registration opens again, this is where you'll register!
(At that time) clicking REGISTER NOW will take you directly to PayPal which will allow you to make your payment with a credit card or your PayPal account. The course will be $245.
Once your payment is made, Paypal will notify me and then I'll personally send you an Official Welcome Email within a few (waking) hours!
Your Welcome Email and all course correspondence will be sent to the email address you have associated with Paypal, unless you tell me otherwise. Simply contact me via email@brooksann.com (or leave a note with your payment) if you prefer I use a different email address.
If you cannot find your Welcome Email within 24 hours of making your payment, please contact me at email@brooksann.com with a valid email address.
The course's content and passwords are strictly for the personal use of registered members. No refunds will be issued after passwords are delivered and sharing will result in removal from this and future courses.
Skirt Skills is an intro course for adult women wanting to create custom clothing for themselves and is not a business-to-business course.
By submitting your payment, you affirm that you understand these conditions and have reviewed the Skirt Skills website.
This button will become active approximately one month before the next session starts.

Join the email list!

Stay informed about Skirt Skills and be the first to know when new courses and new course dates are announced. I also share a peek into my library of reference books in the first email!

Have questions? Visit the Frequently Asked Questions page and/or send me an email. I'd love to hear from you!
SaveSaveSaveSave
SaveSave
SaveSave
SaveSave
SaveSave
SaveSave
SaveSave
SaveSave
SaveSave
SaveSave
SaveSave
SaveSave
SaveSave